WILMINGTON, N.C., February 7, 2023 (Newswire.com) - Geo Owl, a premier provider of Geographic Information Systems (GIS) technology and services, is proud to announce new 2023 contract awards totaling over $1 Million in GIS-based digital cartographic production. The contracts will be operated from the company's Wilmington, NC, headquarters and further expand their GIS support to the National Geospatial-Intelligence Agency and industry partners.
Geo Owl's CEO Nick Smith provided some insight into the new contracts: "Our team is very excited to expand our work with NGA and continue support to our amazing partners. We've built a unique and talented staff here in Wilmington, led by Tom Koch and Zach Stadelman, that is capable of continually improving our efficiency, accuracy and timeliness, which keeps elite national-level customers coming back to team Geo Owl." Geo Owl has supported the National Geospatial Intelligence Agency since 2015 on various contract efforts, including high-priority national security missions.
In addition, Geo Owl has invested over $150,000 into a new UAS Drone program, which includes the purchase of aerial drones, sensors, training, and field equipment. This program bolsters their existing GIS capabilities and enables the company to support new clients in the local government and commercial sectors with advanced and comprehensive geospatial services, including aerial mapping, data collection, processing, and analysis from their LiDAR, RGB, Thermal, and Multi-Spectral sensors.
The company was founded in 2013 and has over 100 employees supporting vital national defense missions, including support to the United States Special Operations Command (Special Forces), the Army, the Marine Forces Special Operations Command (MARSOC) and national intelligence agencies. Their current contracts include Enterprise GIS support, Geospatial Intelligence Analysis, Software Development, and Intelligence, Surveillance, and Reconnaissance. Geo Owl's Chief Growth Officer James Moore added, "We are proud of our decade of support to these elite customers and look forward to supporting local North Carolina government and commercial customers with the same commitment to quality and mission first ethos."
To learn more, Geo Owl's CEO hosts a semi-monthly video and audio podcast discussing GIS, geospatial, drones, ai and other technologies.
To reach for comment, contact [email protected]
Contact Information:
Bryan Crain
Media Manager
[email protected]
9102399207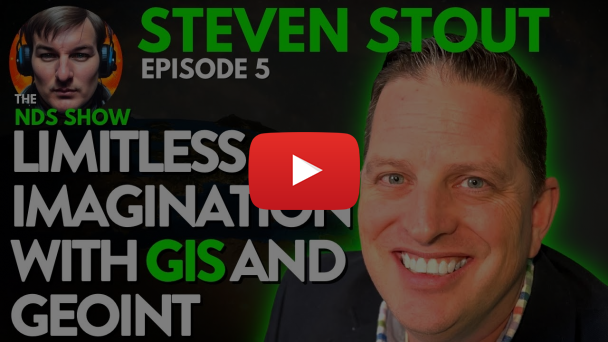 Original Source:
Wilmington, NC, Firm Awarded Over $1Million in New 2023 Contracts, Launches New Drone Division